29. Potash and the Environment (1.10M)
pdf 1.10M
29. Potash and the Environment
Published November 2019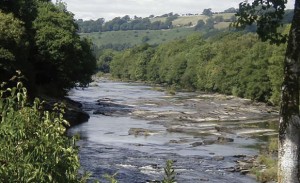 Nutrients applied in fertilisers or manures can cause problems if they are lost from the soil to water or air. For example, nitrogen can be lost to water through leaching of nitrate, to the air through denitrification as nitrogen oxides or to the air through volatilisation of ammonia. Potassium (K) can be lost from the soil by leaching though amounts are generally small, with the exception of sandy soils. Average leaching losses, measured in terms of potash (K2O), of around 1.2 kg K2O/ha per 100 mm drainage have been reported for loams and clay soils. In experiments in Denmark, leaching losses of 0.6 kg K2O/ha and 8.4 kg K2O/ha per 100 mm drainage were found for soils with 24% and 5% clay respectively.
The concentration in water draining from agricultural land in the UK rarely exceeds 3 mg K/litre and that in rivers rarely approaches 10 mg K/litre. The EC Drinking Water Directive set a maximum admissible limit of 12 mg K/litre with a guideline of 10 mg K/litre. These limits do not appear to have any toxicological or other basis as they are vastly exceeded in many common drinks (e.g. 1570 mg K/kg in milk and fruit juices, 880 mg K/kg in coffee). Losses of potassium to water are not of environmental concern in the UK.
Potassium is not lost to the air from soil.