18. Potash and Sulphur for Grain Legumes (2.00M)
pdf 2.00M
18. Potash and Sulphur for Grain Legumes
Published December 2020
Whilst there has been little recent scientific research conducted specifically in relation to pulses and potash or sulphur in the UK, a key strategic priority of the PGRO over the next 3 years is to develop crop nutrition strategies, including a focus on these nutrients.
Plant requirements for potassium are far greater than offtakes, with the majority returning to the soil in the straw. However, this means that growth and productivity can be seriously limited by sub optimal availability. Sufficient water soluble and exchangeable potassium to meet peak uptake needs to be considered and this will depend heavily upon soil type, with lighter sandier soils being most susceptible to deficiency.
Whilst elemental sulphur is well known for its properties in combatting fungal diseases, for many years it was assumed that nutritional sulphate requirements were naturally available from the environment. With cleaner air resulting in significantly reduced deposition this is no longer considered the case and instances of deficiency in fields are not uncommon.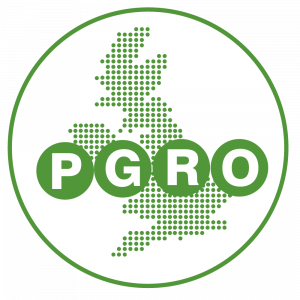 Whilst small plot trials using sulphur applications struggle to show significant yield benefits due to soil variability, small scale and high coefficients of variation, there is an undeniable logic to the fact that since all proteins contain sulphur, yield of protein will be limited if sulphur is not in adequate supply, an especially poignant logic for protein crops – pulses such as peas and beans.
Since 2017 PGRO has been involved with the Pea, and latterly Bean, YEN (Yield Enhancement Network) with the aim of supporting growers to take the next step towards achieving their yield potential and optimal crop performance. The YENs are farmer-to-farmer benchmarking exercises designed for the sharing of knowledge, and stimulating growers to measure what they are doing against others.
With knowledge and new ideas gained, the aim is for growers to improve their own production and to produce higher performing crops and economic output. In 2019, potential pulse grain yields in the UK generally exceeded 7 t/ha for peas, 13 t/ha for spring beans and 14 t/ha for winter beans.
PGRO hopes that through the YEN project a greater understanding of pulse crops grown in commercial situations can be gained to help move the agronomy of the crop forward on farm.